We help billionaire families share foundation resources, tools, and infrastructure to increase the impact of each charitable donation towards a specific cause. Currently it is hard to identify well-run foundations within a certain cause area whether it be a specific field of cancer research or shelters for battered women.  Many times families may establish entirely new foundations to manage their charitable giving, and in so doing start from scratch when in essence they could be collaborating, sharing office space expenses, and helping make more of a positive impact per dollar donated.
This organization was founded through Sheila Barry Driscoll & Richard Wilson's work with over 85 billionaire families.  It became apparent that many families cared about their foundation work and charitable giving as much if not more than their investments.  It also became clear how inefficient and fragmented the space really was, as only the top 10 or 20 foundations ran by the most highly recognized billionaires were being talked about in these closed circles.  As a natural extension of Richard's work operating the Family Office Club and Billionaire Family Office, the Billionaire Foundation was created to help organize this space.
The Billionaire Foundation accepts no direct charitable gifts, grants, or donations.  All expenses in operating the organization and conducting research for it are covered by Wilson Holding Company as part of our contribution to the causes we help support.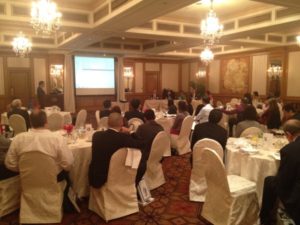 Our goal is to connect the space of $1B+ family foundations to each other and bring attention to what appears to be the most well-run foundations.  If you would like to join our team in expanding our research abilities and relations to well established foundations please contact us at
Philanthropy@BillionaireFoundation.org
or call us at (305) 333-1155.